SAN FRANCISCO'S ROLLER DISCO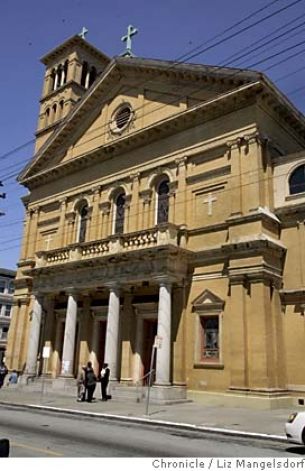 The Church of 8 Wheels is an "only in San Francisco" rolligious experience Come join D. Miles, San Francisco's "GodFather of Skate" and the Holy Rollers of the Church of 8 Wheels as we get our skate groove on at the Church of 8 Wheels, (formerly Sacred Heart Church) 554 Fillmore St. @ Fell in San Francisco.
The Church of 8 Wheels is a fantastic place to skate. We'll be rockin' da house with the best old school funk and roller disco ever played for your pleasure.
We're open Tuesday, Wednesdays, Thursdays and Saturdays. The doors open at 7 and we roll 'till 10. $10 to enter and $5 for skate rentals. We have skates of all sizes.
Want to celebrate a birthday? Want to bring a group to one of the skate sessions? Click here and e-mail Rose and she will handle the details of your needs.
We are available for private parties and special events. We're new to the neighborhood, so private events are booked on a case by case basis.
Get your skate groove on with us!!!